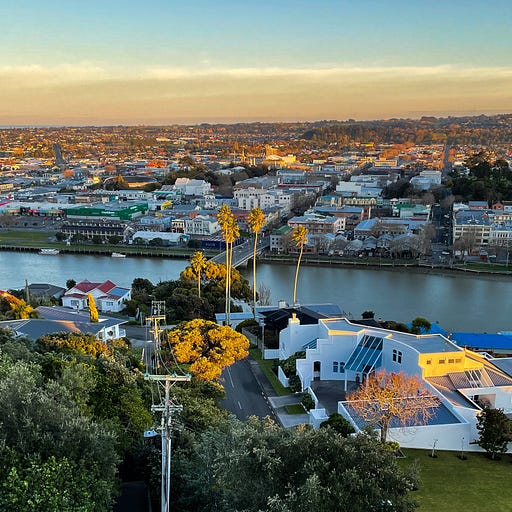 Apr 13 • 13M
Dawn Chorus: How to think about mortgage rates now
ANZ lifts fixed and floating mortgage rates after Reserve Bank 'bazooka' hike; Fixed rates set to exceed floating rates for first time in 8 years; Thinking through the fixed vs floating debate
This episode is for paid subscribers
Bernard Hickey and friends explore the political economy together.
TLDR: ANZ jumped ahead of the other banks last night and lifted both its fixed and floating mortgage rates by almost as much as the Reserve Bank's 'bazooka' sized 50 basis point hike. For many, this feels a scary moment that might make a longer term fixed mortgage rate look more attractive. I'd say take a breath and think about it. More on that below.
ANZ's move came on the same day that wholesale 'swaps' interest rates that fixed mortgages are based on actually fell by around 10 basis points. So what is going on here? And how might an imminent move in two-year fixed rates to above floating rates for the first time in eight years change how a new generation of borrowers think about the perennial question: should we fix or float? I go into more detail with fixed vs floating analysis below the paywall fold for paid subscribers.
In other news this morning:
US President Joe Biden took the next escalatory step overnight of saying actions by Russian President Vladimir Putin in Ukraine constituted an "act of genocide," which Russia immediately rejected as 'unacceptable";

Biden is expected to announce the sending of another US$800m worth of arms to Ukraine later this morning, including more offensive artillery and armoured vehicles for the first time; and,
(FYI to paid subscribers, around midday today, I'll be sending out an update to my State of The Kākā Nation report from March 27 with our proposals to grow. I'll be available for an hour after it publishes for an Ask Me Anything in the comment thread under it. Today is my last day of doing freelance writing for others and Tuesday will be my first day 'all in' on The Kākā.)
This episode is for paid subscribers