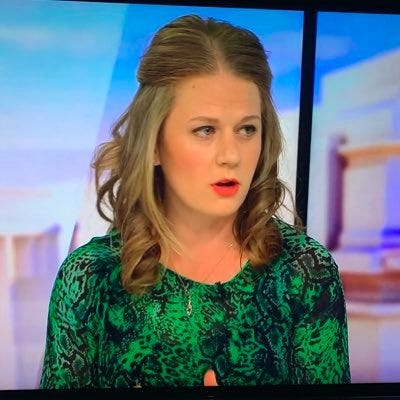 Jun 12, 2021 • 47M
The week that was for the week's end
A 'hoon' with Interest.co.nz's Jenee Tibshraeny on the political economy this week, including the Climate Commission's big report, surprising inflation and interest rate moves, and the housing crisis
Bernard Hickey and friends explore the political economy together.
TLDR & TLDL: This week the Climate Commission delivered its prescription for reducing emissions over the next 15 years, US inflation hit a 29 year high but bond yields fell, the housing market stayed hotter than expected, and Auckland was declared the world's most liveable city, with Wellington at number four.
I discuss these big events in the political economy with Interest.co.nz's press gallery reporter Jenee Tibshraeny in a 'hoon' (collective noun for Kākā) podcast (see above) for The Kākā's subscribers.
---
Inadequate and unrealistic second guessing
The Climate Change Commission's big set-piece emissions budgets report was released this week in a wave of 'life or death' publicity from the Government.
But a closer look reveals the Government has an awful lot of political heavy lifting to do to start getting anywhere near the 42% emissions reduction required by 2035 if New Zealand is to be on track for carbon zero by 2050.
The Commission tip-toed around the more politically explosive landmines implied in the 399 page report, not spelling out the first of those -- an end to petrol and diesel car imports within 14 years -- until the 60th page.
Its list of prescriptions included:
ending new natural gas connections and stopping installing appliances within four years,

reducing commercial and industrial heat demand by 30% within 14 years,

reducing housing energy demand by 6% by 2035,

ending coal use at Huntly by 2025,

closing Tiwai Pt in 2024,

closing Methanex gas processing plants by 2040,

cutting dairy cow numbers by 8% by 2030,

cutting sheep and beef cattle numbers a further 5% by 2030,

dramatically cutting back on pine log exports and all native logging within four years,

quintuplying of native forest planting to 25,000 hectares a year. stopping all coal use in food processing by 2030,

and increasing petrol costs 30c a litre with a $250/tonne carbon cost by 2050.
The Commission also prescribed large increases in cycling, walking and public transport use, along with suggesting (without specifying how) this would need to be supported with Government subsidies to create a just transition.
Jacinda Ardern welcomed it as one of the most important reports she would receive as Prime Minister and pledged to take action, without specifying anything politically difficult.
She described as a "life or death" moment and reiterated "acting now is not a choice -- It's an imperative."
"Climate change is my generation's - and perhaps even more so, the next generation's - nuclear free moment," she said.
Come back to us with a plan that might change behaviour
However, she was reluctant to talk about specific policies, including around a potential ban on car imports, any 'feebate' scheme increasing tax on larger vehicles such as SUVs and double-cab utes, or any regulation of new gas connections.
The real test will come when the Government has to respond by the end of the year with its policies on how to achieve the Commission's budgets.
Its attempts to suggest a feebate scheme in Labour's first term was easily scuppered by a social media campaign from National alleging the Government planned to tax double cab utes and give a discount to electric car buyers in the fancier suburbs of Auckland.
The Climate Commission was at pains to reiterate the targets, which were slightly higher than in its draft report because of a higher starting point, were achieveable and affordable with existing technology.
The Commission only slightly increased its projected cost to GDP to 1.2% by 2050 from 1.0% in its January draft. It also projected that doing nothing would mean GDP would be 2.3% lower because businesses and consumers would not be able to take advantage of lower costs of transport and heating.
Why it's unrealistic and inadequate
The Commission was not as ambitious as it could have been. It is required by the Zero Carbon Act to focus on getting there by 2050, rather than doing what's needed to ensure the planet doesn't heat more than 1.5 degrees above pre-industrial levels. Activists said the number needs to be much higher than 42% to achieve that.
But the bigger issues are around the assumptions the Commission uses to get to its relatively benign view that not much has to change, other than swapping out the car fleet for electric cars.
Firstly, that assumption is flawed because we won't be able to do that fast enough. We're at the bottom of the queue for all the electric cars being made now because the Government and businesses have been slow to buy them in enough bulk to ensure the manufacturers order them for New Zealand.
Secondly, there's a big risk that because we'll be the last right hand drive country to go electric and we still allow used imports, that Britain and Japan will dump their last generations of petrol and diesel cars on us.
The bigger concern is a lack of analysis of what would be required to get more people to use bikes and walk, and what's required to create bus and train networks that people want to use, and can afford to use.
Then there's the assumptions about the closure of Tiwai Pt and Methanex's plants, both of which are cash generating machines from assets well past their depreciation dates. If they don't close, the assumption about a halving of wholesale power prices won't work. The assumption about a big increase in solar power would also require the current electricity industry to encourage solar power users to feed back into the network, which they don't want to do.
The Commission's sweeping suggestion that cutting emissions will be virtually costless lulls everyone into a longer complacency and allows politicians to get away with doing little that might threaten their popularity.
Plenty of inflation now, so where's the rate hikes
US consumer price inflation figures out this week showed a spike to a 29-year high in May, but financial markets have lost their fear — for now — of an inflation-driven spike in interest rates in the world's largest economy.
They're betting the US Federal Reserve and the European Central Bank will see the spike as temporary and keep printing money to keep rates low for a couple more years to come.
The inflationistas are dead and buried this morning with the US 10 year Treasury yield falling to 1.45%, its biggest weekly fall in a year. The 10 year breakeven measure of inflation expectations also fell back sharply.
Have a great weekend