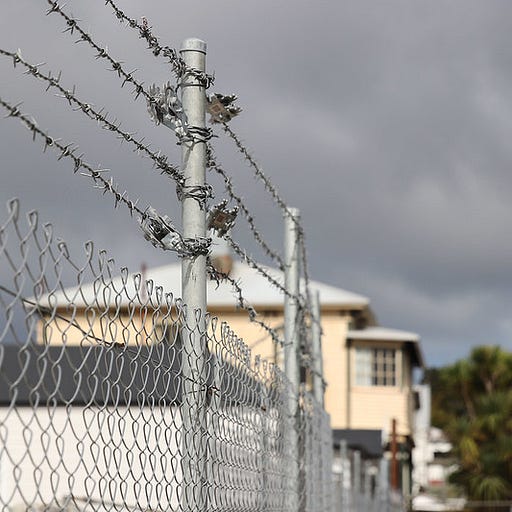 Dec 5, 2021 • 14M
'Please crash this housing market'
Survey finds 42% want Govt to forcibly push house prices down; Landlords, foreigners and Labour Govt blamed; 82% says housing market unsustainably high
This episode is for paid subscribers
Bernard Hickey and friends explore the political economy together.
TLDR & TLDL: A survey for the NZ Herald's real estate section has quietly found that 42% of those surveyed wanted the Government to forcibly lower house prices, which 82% thought were too high. The Herald led this morning with respondents still blaming foreign buyers for the high prices, even though they have not been in the market for a couple of years. The real story was the desire for a housing crash.
Below the paywall fold, I look at how the Govt could 'deliberately crash' the housing market and whether the economy and the banking system could handle it. Short answer: it could be done and it wouldn't hurt the economy or banks much. Almost all recent first home buyers would also cope just fine. (Subscribe now with this special offer open from me personally to see that in full)
Elsewhere in the news this morning:
Powell put ditched - Tech stocks fell 2% and Bitcoin fell as much as 20% over the weekend on fears the end of money printing might reduce asset values. Tech stocks have fallen 5% since Fed Chair Jerome Powell warned last week of faster monetary policy tightening and pulled out of central banking's 'Team Transitory' group.
Policy mistake - The US 10 year bond yield fell 9 basis points to 1.36% by Saturday morning as investors sold stocks and bonds seen as riskier for 'safe haven' assets such as sovereign bonds. Bond prices move inversely with yields. The NZ dollar fell almost a cent over the weekend to a 13-month low of 67.5 USc by this morning on the risk aversion trend. But yield curves kept flattening in a sign bond investors see a risk central banks will over-tighten.
Plain sailing scanning –'Red' light regions' cafes, bars and restaurants reported mostly glitch-free use of vaccine passes in the first weekend of the traffic light system, particularly in Auckland after 107 days in lockdown. There were some scattered reports that some bars were not using QR readers to check vaccine passes, but most reported plain sailing. Authorities are taking a softly-softly approach to start with.
Good times - "It felt like the good old days, almost back to normality. People were out, restaurants were full, people were sitting on the footpath and it was trickling down to K Rd," said Grady Elliott, who owns the Family Bar, Club and four other bars in Auckland. (RNZ).
US on alert - US Secretary of State Anthony Blinken warned on Friday night that Russia could be planning to invade Ukraine "as soon as early 2022" with an estimated 175,000 troops. Secretary of Defence Lloyd Austin said on Saturday China's increased military activity near Taiwan indicated a "rehearsal" of the country's future intentions. (Yahoo).
Lower unemployment – US jobs data on Saturday morning showed jobs growth of 210,000 in November from October, which was half what economists had expected and well below the previous month. But the unemployment rate fell 0.4 percentage points to 4.2% and the participation rate rose, indicating a still-tight labour market and reinforcing expectations the Fed will still need to tighten faster.
I'm watching out later today for:
Stats NZ is due to publish building work put in place in the Sept qtr at 11.45 am, which is the first major component of Sept qtr GDP figures;

new National Leader Christopher Luxon is scheduled to announce his new shadow cabinet at 1pm; and,

PM Jacinda Ardern is expected to hold her weekly post cabinet news conference at 4pm.
I'd welcome paid subscribers to suggest questions and areas of interest for coverage this week in the comments below.
This episode is for paid subscribers