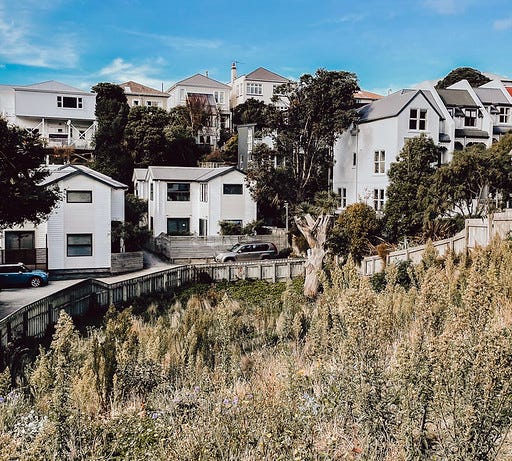 Nov 18, 2021 • 11M
Dawn Chorus: $5.4m/day in capital gains
CoreLogic finds $4.815b of capital gains made selling homes in 90 days to Sept 30; Median resale gain of $363k per home up 63% from 2020; Homes sold after 7 years of owning; 99.4% sold for a profit
This episode is for paid subscribers
Bernard Hickey and friends explore the political economy together.
TLDR & TLDL: CoreLogic reports this morning that vendors made collective capital gains of $4.815b from the homes they sold in the September quarter, up 63% from the same quarter a year ago. Those homes were held for a median 7.1 years and 99.4% of sellers made a median profit of $363,000.
That might explain why a Sharesies survey has found almost a third of the renters it surveyed have now given up on ever owning a home, more than double the portion who had given up a year ago. (See more below the paywall fold)
Elsewhere in news breaking this morning:
The Govt is forecasting up to 2,300 Covid cases a day in the coming months;

Queenstown's Mayor wants to reopen the Trans-Tasman bubble now;

the oil price fell sharply overnight because China and the US are set to release strategic oil reserves into the market, and tensions in Eastern Europe eased.
Coming up later today, I'll be at the last 1pm presser of the week with the 'B Team' of Grant Robertson and Caroline McElnay. That's shortly after I'll be doing my weekly Ask Me Anything thread and discussion with paid subscribers at midday today, and Peter Bale and I will be doing our weekly 'hoon' around the week's news via a Zoom webinar for paid subscribers for an hour at 4pm. Look below the paywall fold and my sign-off at the bottom for the link to the webinar.
This episode is for paid subscribers